A Freelance Website Designer And Developer
CJ's Web Services is a freelance website design company owned by Clinton Mobley. I design complete websites, WordPress installations and customizations, eBay auction page templates, logos, flyers, graphics, animations, forms, business cards, and redesigns existing web pages.
Located in the east-central, Ohio area. In the past years, I have designed small to large-scale websites servicing clients from the east to west coast. My fees are an affordable $25 per hour.
I do offer a variety of professional services, at affordable rates. This gives small or large businesses, hobbyists, nonprofit organizations, eBay auction sellers, and individuals all the same opportunities.
I will strive to provide you with a professional website presence with high-quality work.
Specialties but not limited to are:
Responsive, CSS3, HTML5, PHP MySQL, and java scripting technologies.
Standards-compliant pages, cross-browser and mobile capable.
Custom designs unless you specify you want to use a template or theme.
Complete website design, development, rebuilds, and updates.
Web page or site repairs.
WordPress installs, theme customizations, modifications, and plugins.
Ecommerce stores (Volusion, WooCommerce, Ecwid, and others)
Credit Card and PayPal integration.
SEO-friendly pages.
Video editing and integration.
Graphic design for web and print.
Ongoing maintenance and updates.
I can use other design principles. Just ask.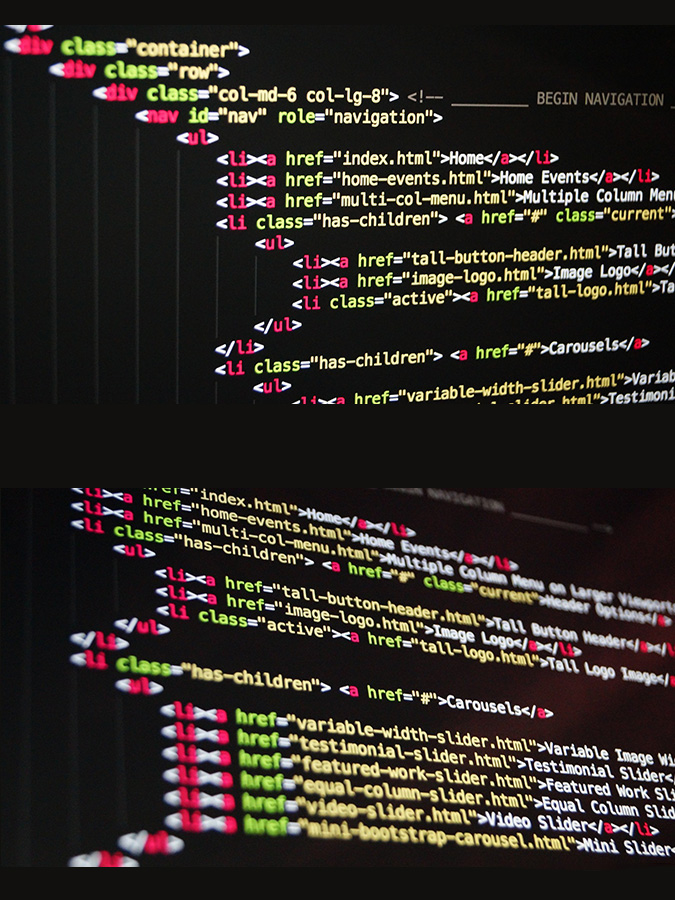 Recent Website Development Work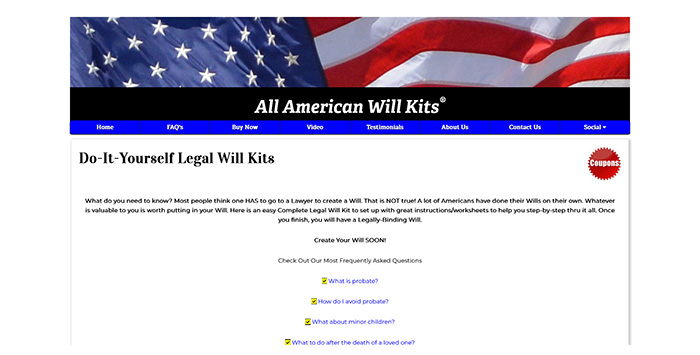 All American Will Kits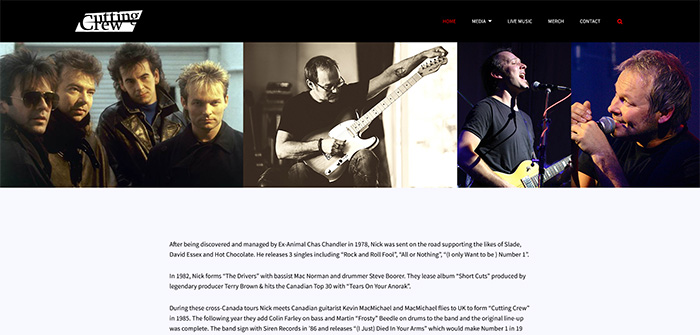 Cutting Crew
Distinctive Outdoor Concepts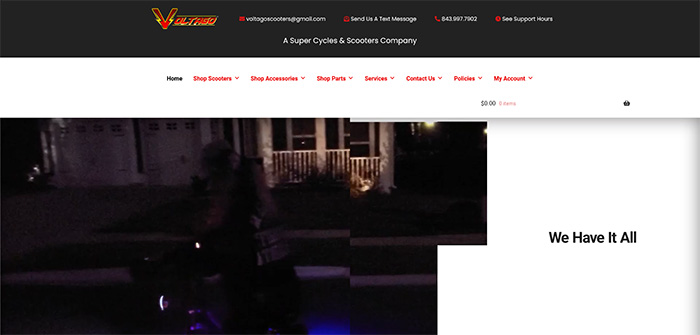 Voltago Scooters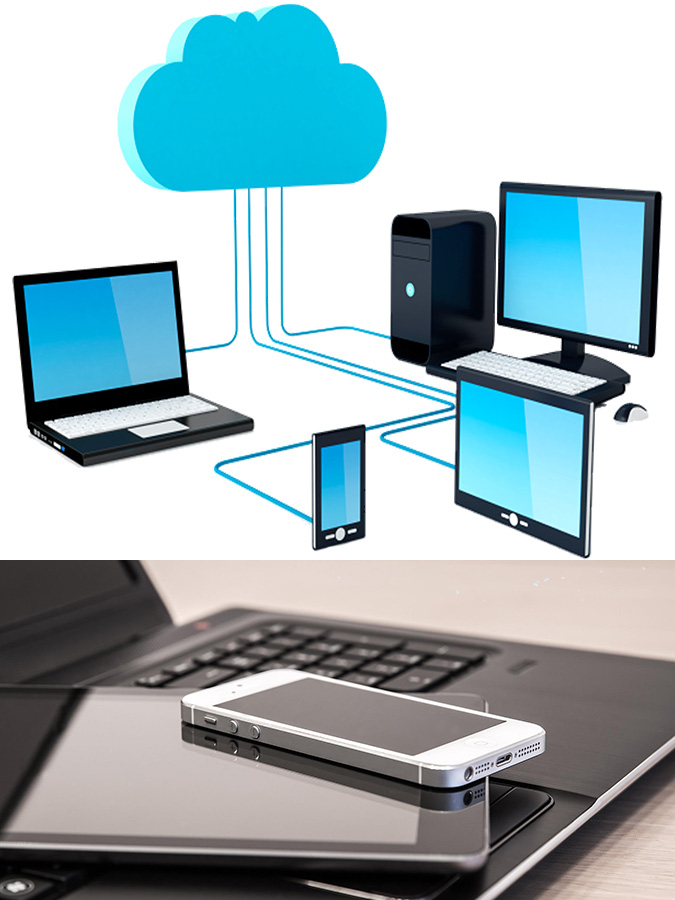 Professional Website Design and Development Services Include
You will receive courteous professional and fast project turnaround.
Very creative, I can use your ideas and guidelines and design from them. Or I can go completely from scratch if necessary.
Design uniquely to your business or personality. I do not use templates for my sites. All layouts and designs are original. Unless you have one you want to use.
I work one on one with each of my clients.
I will assist you every step of the way. I ensure you have a modern completed website to your specifications. I will recommend choosing your domain name (companyname.com) and web hosting solutions that suit your needs. Files are sent electronically for your convenience and uploaded to your server or host, and I can send files via postal mail if necessary. You will see a mockup layout that can be revised.
Free phone and e-mail consulting provided. Many web design firms charge you for phone and e-mail communications.
Search engine friendly. Pages are developed so search engines will index your content. For additional fees, I can submit your completed website to search engines.
I use the latest technologies to give a fun, educational, and sophisticatedly planned site for your visitors to view.
Cross-browser compatibility. Users of Edge, Firefox, Safari, Chrome, and Opera browsers will see your content.
Desktop, laptop, tablet and mobile phone friendly
Design your pages with fast page loads in mind.
Install and customize programming. Forms, databases, PHP, My SQL, shopping carts, PayPal, java scripts, jQuery, API, and CGI languages.
Most of the website designs, redesigns, and auction pages are completed within 30 days of the start date. It would depend on if the required information needed for the project is received promptly. This ensures a fast web presence for you 'or' your company to compete more quickly.
Please feel free to visit my Portfolio Page to view my current and past work history. Then request a free quote today, for your website design or project needs. Anything is possible and I will work hard to give you a professional website to continue making your business a success.